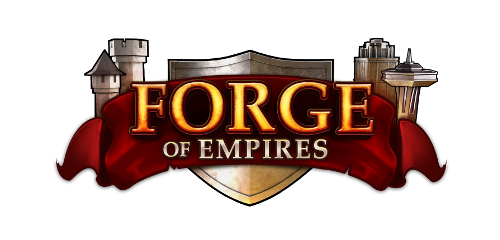 Greetings Beta
Have you ever listened to your friends, guildmates or even forum posters giving out advice on how to tackle a new feature? Or perhaps you yourself do the same? Now is your chance to share this priceless information with the entire Beta community, and potentially even other languages! Today we're proud to present the Beta server's latest offering,
The Hunt for the Best Guide Contest!
​
What is this contest?
This is a seasonal contest which our Beta server shall be running time to time, mostly after the release of a new feature (not events and ages), in which everyone will get a chance to compile their advice, tips, tricks, suggestions and everything else to prepare a guide which shall be published here on our forum for the benefit of the entire Beta community.
Why should I do this?
Besides being an obvious service to Beta, there are very lucrative rewards on the offing. They will vary depending on the feature at hand.
How will this be conducted?
Every season, we will begin by announcing the feature we want the guides on. From the date of announcement, a time of two to three weeks will be given to forum users for preparing their material. If you want, you can post the draft in the dedicated forum-section as soon as the announcement is made and keep building up on it during the course of the two weeks.
Once the deadline has elapsed, we will begin a voting thread, and the entire community can vote for what they feel is the best of the lot! Once the voting period is finished, the winners will be announced and the prizes will be dished out. The winning entry and all others will be stored for reference and their creators can continue working on them as they see fit.
What is a guide?
A guide can be anything! Basically, it has to be something which you feel will help other players. There is no fixed length for the guide, it can be of any length. However, do put in your best efforts as the entire community will pick only the best
What should I keep in mind?
Your guide has to be your own creation. If you have previously posted it on another server forum, you are allowed to copy it here, with a proper link to that thread. Plagiarizing other peoples' works can result in disqualification of your entry.
Also, due to technical limitations, we will only be able to reward
one
person for the guide, even if multiple people have worked on it.
When does it begin?
The first season begins now! It is based on the Ancient Egypt settlement.
Please check out this thread for information
.
Where can I discuss this contest?
You can discuss this contest in the dedicated discussion thread
here
. If you have any questions or are not clear on certain aspects please feel free to ask and our Beta Support Team will do their in best to answer them. Do not hesitate to offer any suggestions for improvement
So what are you waiting for? Don your thinking caps and start writing!
​