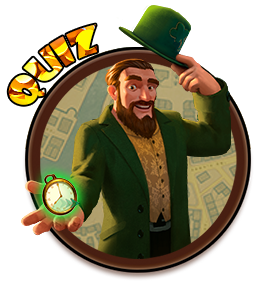 ​
Greetings Beta and a very Happy New Year to you!
Answer the questions below correctly and 3 lucky winners chosen randomly from the highest scoring answers will receive 500 Pots of Gold for use in the event.
The competition closes at 9pm server time on 9th February.
1. On what date is St Patricks Day celebrated?
2. Which Island is known as the Emerald Isle of the Carribean?
3. Which countries compete in the St Patrick's Day Test and which sport is played? (2 points for this answer)
4. Where is St Patrick said to be buried?
5. How many quests are there in the St Patricks Day Event on Beta?
6. What additional rewards would you get from a Druid Willow Level 2 adjacent to 2 other unique buildings?
7. Who is the main quest giver in this Event?
Good luck!
Last edited by a moderator: