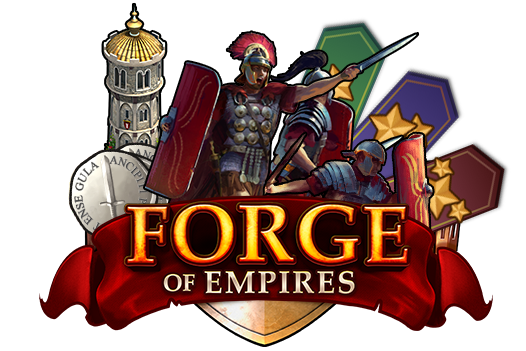 Hello Kings & Queens,
After evaluating your feedback last year, we had decided to deactivate the PvP Arena on September 7th, so that we could rework this project and deliver a more polished and complete version. Based on your feedback, we've focused on developing significant changes to this multiplayer mode over the past few months, and now we are happy to announce the return of the PvP Arena.
The PvP Arena returns on January 21th, 2021. This will also result in the deactivation of PvP Tower Tournament.​

In this announcement we'll be describing the main changes applied to the PvP Arena. You can find more details about the previously launched PvP Arena
here
, but keep in mind that some information from the previous announcement might be obsolete. Without further ado, let's have a look at the main changes.
First things first, as soon as you click in the PvP Arena's off-grid building, you will be required to setup your defending army (just like before). Then, upon opening the PvP Arena window you will see some changes here:
​
| PvP Arena - Battle Window | PvP Arena - Ranking Window |
| --- | --- |
| This is a screenshot of the mobile version | This is a screenshot of the mobile version |
Battle Tab

Now we have only two tabs instead of three, as the logs were moved to the right column in this window. In the "Battle" tab, you can see all information related to your available opponents, while the Ranking tab will show you all your progress details. We'll get to that soon!
The refresher button can be used for free, and there will be a cooldown of two hours to be re-used (otherwise the list of opponents can be refreshed with diamonds). However, it is possible that upon using the refresh button, the same opponents may appear (but less likely than before).
Finally, there's a progress bar at the bottom right corner, showing your progress towards the seasonal reward.

Ranking Tab

This window was entirely reworked. The upper part will show your Personal Ranking (Seasonal). You can climb up leagues by winning battles (only active ones when attacking another player - defending doesn't count towards your league progress), thus increasing the rewards you'll be receiving as well. The golden bar shows your position in the Last Season, green checkmarks will display which chest you're currently getting with your progress, and the highlight league displays the next milestone. Keep in mind that the Seasonal Ranking resets every month on the first day:


The lower part displays your Weekly Rankings and the rewards you can obtain from your Global Ranking. Besides that, now you can also check how are you ranked compared to other players from the same era (Age ranking) and from your Guild (Guild ranking).


Please keep in mind that the Age and Guild Ranking resets, while the Global Ranking Combat Points (CP) decay every Monday. Also, you will lose part of your Global Ranking CP upon leaving the PvP Arena, as well as all CP for every other PvP Arena ranking.

Rewards

There are three different ways to grab a reward on PvP Arena. They are:

Personal Rewards - Win battles to reach a higher league every season (chest will be rewarded every month).
Random Rewards - Upon winning or losing a battle, now there's a chance to receive a battle reward.
Global Rewards - These are related to your Global ranking for the week, and the rewards are handed out every Monday.

In addition to the aforementioned changes, our Game Designers have also worked on the matchmaking feature and overall balancing. From now on, there are Era conditions for the list of opponents you can find, and it will also impact in the amount of Combat Points you can gain from it.
Hard opponents can be up to 3 Ages higher than you.
Medium opponents should be on the same Age as you.
Easy opponents are one Age lower than you.

Besides that, Guild members and other players from your friend list can not appear as opponents anymore, as they are excluded from the matchmaking.
We truly hope you enjoy the changes to this multiplayer feature as much as we do! Should you have any comments, questions or issues, please let us know! We're looking forward to your feedback
here
Lastly, please keep in mind that you can always test our newest features in advance by using our Beta Mobile App. For more information on how to install it, please follow
this guide
.
Thank you for playing Forge of Empires!
Kind regards,
Your Forge of Empires Team.
Last edited: