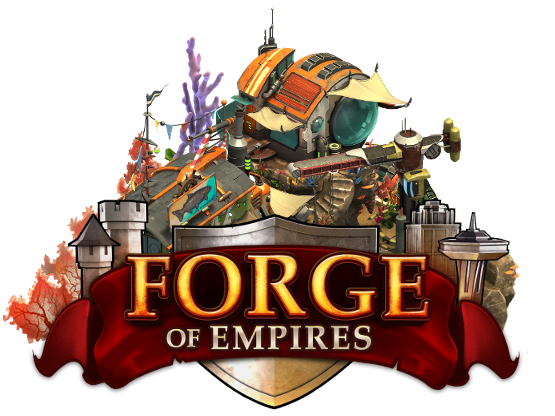 ​
Dear Kings and Queens,
The discovery of promethium was nothing short of a scientific revolution in the Forge of Empires realm. After you've secured the deposits in the Arctic area, it is now time to look further to the parts of the world that are not yet discovered.
After you've learned about some troubling news, your attention will now shift towards the dark abyss of the ocean. That will be the target of our next endeavor.

We would like to present to you the first part of the next chapter of Forge of Empires history! We decided to do some of the changes differently to the Arctic Future. One thing that you will notice almost immediately is a significant change in the art style. Arctic Future was mostly an extension to the Future style, while Oceanic Future changes are drastically different. We hope you will like your new water-filled city!
Speaking of city... you were mentioning quite often that the buildings are becoming too large for the available space. That's why there are four city map expansions available in the first part of the Oceanic Future (although one of them - the victory expansion - was accessible already for a few weeks, so you may have used it by now) and we will also make sure to provide enough of them in the upcoming parts.
We are also introducing three military units in order to have the standard rock-paper-scissors setup work right from the beginning.
Unlike in the previous eras, the new portraits will not be available immediately upon entering the new era. We integrated them into the technology tree to make them even more meaningful.
We hope you will enjoy it! Read on to learn more.
With this first part of the Oceanic Future we are giving you:
38 story quests that will bring you and your troops on an underwater expedition
15 normal quests
15 recurring quests
13 new technologies to research
2 residential buildings
2 production buildings
5 goods buildings with all five new goods
3 military buildings
18 campaign map provinces
2 decorations
2 culture buildings
One new Great Building - a beautiful Atlantis Museum.
3 new player avatars

​
When you enter the era, you will also notice a new structure floating just a bit offshore: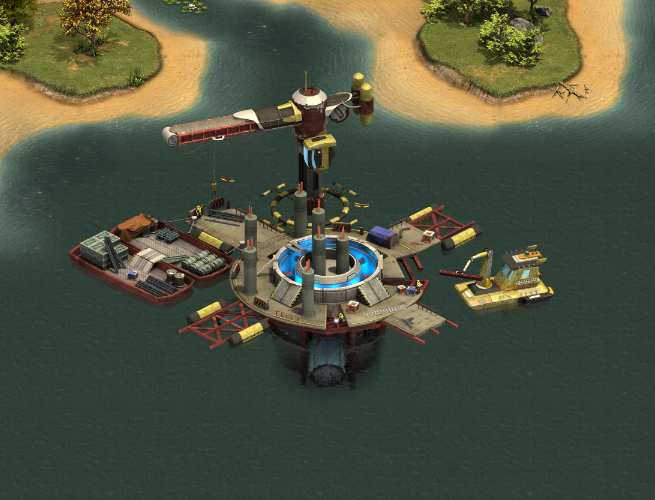 This will be, of course, a construction site of your new Harbor. In the future it will let you send a submarine team to collect a new special resource.

The new Great Building - Atlantis Museum - is designed to make fighting more rewarding:
Atlantis Museum



Once a fearless monument to the plunderous might of its empires, recently it was rediscovered and converted into a popular museum. Some consider it to be the only concrete proof Alantis' existence, enough to keep the myth alive.

The Atlantis Museum produces goods and provides a chance to double your loot when plundering. Forge Points included!

The three new units will allow for challenging and balanced battles:

Sub Cruiser.
A short-ranged unit.

Hydroelectric Eel.
A fast unit.

C.R.A.B Mech.
A heavy unit.

Let us know what you think about the new era and its setting. We're looking forward to
your feedback
!
Thank you for playing Forge of Empires!
Yours,
Forge of Empires Team

P.S. Please note the era is not fully ready in the current mobile version. It should be working properly with a future mobile release.
Last edited: