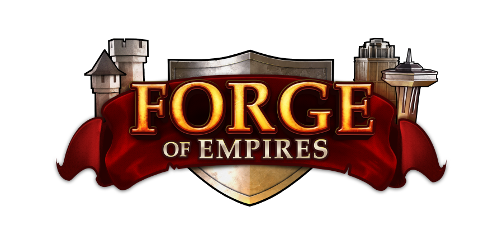 Hello Forge Fans,
We have an important update regarding a re-balance that will come into effect with the next season of Guild Battlegrounds on Beta. We have now changed the formula that determines the Watchtower and Siege Camp's ability to prevent attrition increases after adjacent provinces are conquered.
With the new season of Guild Battlegrounds, these province buildings' chances will now be calculated based on a multiplicative formula rather than additively, and will also calculate based on the number of building types already set. In addition, there will now be a limit that is capped at 66.6%.
To provide further clarification, we will use an example. In terms of Siege Camps, with each placed, they would be valued at the following (in terms of chance to avoid attrition increases):
| 1 Siege Camp | 2 Siege Camps | 3 Siege Camps | 4 Siege Camps |
| --- | --- | --- | --- |
| 24% | 42% | 56% | 66.6% Cap Reached |
Additionally, it is also important to note that both province buildings' will stack based on their own values (Watchtowers at 8%, and Siege Camps at 24%). These value formulas will be calculated independently, but will be added together and considered towards the overall cap. For instance, if you have 2 Siege Camps at 42.2%, and 4 Watchtowers at 28.4%, they will be added together for a total of 70.6% (but capped at 66.6%).
You may ask why we made this change. Quite simply, we believe this re-balance is necessary for the long-term sustainability and viability of the feature. We always envisioned attrition to be an important factor. Previously, these province buildings could be stacked to the extent — that when an adjacent province is conquered — guilds could effectively completely nullify the chance of receiving attrition. Stacking Siege Camps and Watchtowers, therefore, became too powerful and caused significant balancing issues between different guilds and players.
In addition, it was something often remarked upon by our communities and players, who participated in Guild Battlegrounds. We even had this same suggestion polled on different occasions, with players voting overwhelmingly for a change to the Watchtower and Siege camp ability formula.
For those very reasons, we have decided to re-balance, but to first try on Beta. We would like to try it in a live testing environment, and see full results both in terms of data and player feedback. Following that, we will make the decision on whether to implement it live.
Overall, we are very interested in your feedback on this re-balance, we ask you please get involved in the comment thread and provide your thoughts during the seasons! Please let us know what you think of the change
here
! if you want to discuss this change with other player, have a look
here
!
Sincerely,
Your Forge Team
Last edited: